Real Estate Get a License Online + Web Tutoring Courses for Virginia.
Our 60 Hour Salesperson Prelicensing Course combines the correspondence Real Estate Principles course with a series of live lectures. This course satisfies the requirements for prelicensing education for Real Estate Sales as determined by the Virginia Real Estate Board.
*If you would like to upgrade to the Ultimate Package, select your Premium dates below and you will be given the option to upgrade in the shopping cart.
Special offers/coupons or separate promotions may not be combined. If you have any questions, please contact Moseley Flint Schools.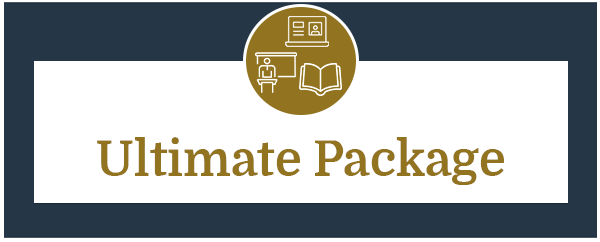 INCLUDES:


Virginia-REB Approved 60-Hour Online Course
• Whiteboard Animation Videos -

Simulates live classroom setting in an easy-to-understand format


• Chapter Quizzes with Explanations - Randomly generated so each quiz is unique, reinforces learning objectives
• Message Board - Moderated full time by course author
• Hover-over Glossary -

Definitions displayed when holding mouse over key words





PLUS


• 16 Hours of Live Webinar Tutoring - A House's Story -

This instructor-led review of the most important topics on the state licensing exam covers, in sequence, how a house gets sold from beginning to end. Two evenings a week for two weeks.


• TestPrep Online Exam Simulator- Create practice exams to prepare for the state exam, or study by question category. Randomly generated so you never see the same exam twice.

• Additional 16 Hours of Pre-Recorded Tutoring - Learning Through Questions - This instructor-led review includes "Learning From Questions" that uses sample questions to review and illustrate the concepts on the state licensing exam. Listen at your leisure as many times as you need.
• Online Real Estate Flashcards -

500 Real Estate TestPrep flashcards with the most common real estate terms and phrases.





*Please note: In order to get the Ultimate Package, choose your dates for the Premium and you will be given the option to upgrade to the Ultimate in your shopping cart.